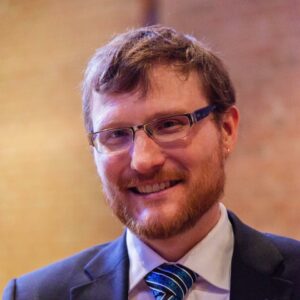 As Peter Lekx has become more involved with the community at All Saints by the Lake, a few people have asked me for an explanation of what, exactly, his placement with us entails and how it all works. I'm not necessarily the greatest expert on this either, but I'll do my best to explain!
Some of you remember previous students doing their In-Ministry Year at St. Andrew & St. Mark, Church of the Resurrection, or other congregations you may have participated in, but some may never have encountered this phenomenon before.
The education of candidates for the ministry is necessarily a multifaceted process. Students must master a large body of technical academic knowledge while also developing the practical competencies necessary in the real world. (Despite the periodic pleas of their alumni, most seminaries still do not offer courses on plumbing, roof repair, pest control, or accounting.)
The Montreal Diocesan Theological College is the Anglican seminary in Montreal, which is part of the Montreal School of Theology, which in its turn is part of McGill University. Students at the School of Theology come from several denominations, including the United Church, Presbyterian Church, and Anglican Church. The degree, if pursued full-time is a three-year course, and the first two years are spent earning the Bachelor of Theology degree, which is typically a second bachelor's degree after finishing one's initial undergraduate course of study.  These two years are very heavy on the classroom academics – history, theology, liturgics, ethics – although students also cultivate a life of prayer as a community, and have their first opportunities to lead worship and to experiment with preaching, as well as participating in congregational and civic life in Montreal.
The third year is the In-Ministry Year, and after its completion, the students are awarded the Master of Divinity degree, a terminal professional degree on the same level as an MD or JD. The In-Ministry Year fills in the practical, experiential side of the course and allows the students to consolidate their academic learning and apply it to the actual practice of ministry.
The typical In-Ministry Year student takes a full course load in preaching, pastoral care, education, mission, community development, leadership, and denominational policy, and also spends 20 hours a week participating in the life of the congregation to which they are assigned, learning with and from the pastor and the people (particularly the five-member Lay Committee, with whom they meet regularly for reflection and feedback). The experience is centered around a model of action-reflection-action. To quote the In-Ministry Year Handbook:
Action-reflection learning integrates critical reflection, theory, practice, and lived experience. It assumes that experience is an impetus for learning. But in order to learn from experience, we need opportunities to reflect critically on that experience with others. We also need to expand and build on experience through engaging with new knowledge, concepts and theories. And finally, we need to integrate and apply learning in our life and work. This, in turn, leads to new experiences.
This model is actually an excellent one for any adult – or, indeed, anyone – who wishes to learn something, either formally or informally. Perhaps the parish can learn from Peter about how to apply this practice to our life together – always learning, reflecting, and finding new ways to take action in the world!
Because of his family and other responsibilities, Peter will spend two years with us, being at All Saints' for approximately ten hours a week. Typically, he will be on site at the church on Thursdays, as well as present for worship most Sundays. Please welcome him warmly – and make an appointment to meet in person or by Zoom to get to know him better!
Peter writes:
It is a true blessing to be able to be with All Saints by the Lake for the "In Ministry"  field placement part of my pastoral education. It is a time of reflection upon all that I have learned in my academic courses, and integrating that into practical ministry. It is about turning the theoretical into real world experience, but more than that: it is about living, praying, worshipping, working, crying, laughing and rejoicing with this parish community as I am formed for ministry; so that by participating in Christ's ministry here, I may learn how to bring the best of all that I am and have learned to joyfully minister to His church. Thank you for walking alongside me on this journey.