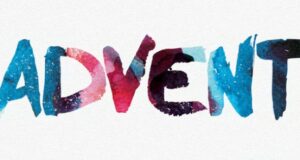 The first Sunday of Advent is still more than two weeks away, but the weather seems to be intent on putting us in a holiday mood!  And of course, the church bazaar has the whole building decorated in a  Christmas theme and ready to help our neighbours begin their gift shopping.
Here are some important dates and events to be aware of as we approach the Advent season:
Saturday, November 30, 2-4:30 PM:  Family Advent Activity Day with storytelling, songs, crafts, and snacks.  ALL AGES WELCOME – you do not need to be accompanied by a small child. If you've never made your own Advent wreath, now is your chance!  Sign-up sheet on the church door.
The regular Wednesday Bible study will have a special Advent theme for the first three Wednesdays in December.
Sunday, December 15, 4:00 PM:  Service of Lessons & Carols, with sherry & sweets reception to follow.
Sunday, December 22, at the 10:00 service:  Christmas Pageant! If you'd like to participate (again, adults welcome!) let Grace know.
Christmas Eve services:  4:00 PM Family Service (with costumed tableau open to all comers) and 10:00 PM Festival Eucharist.
Christmas Day: Those who wish to attend worship are welcome to go to St. John the Baptist, Pointe-Claire, at 10:30 or St. Barnabas, Pierrefonds, at 11 AM.
And, of course, don't forget your contributions for St. Michael's Mission and the Christmas Baskets (packing date/time TBA).
Advent is a time of preparation and joy, but also reflection and truth-telling.  Even as we make ready for the Christ Child to come and for our celebrations, we are aware of how deep the gulf is between the world as it is and the world as it should be.
A blessed Advent to all!  Maranatha – Come, Lord Jesus!