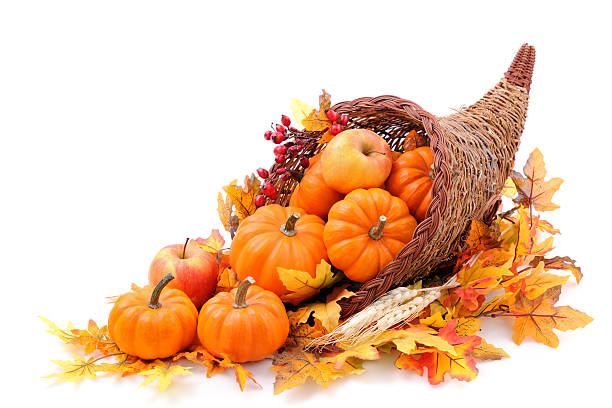 It's harvest season, which means that it's also time to think about stewardship.  This will be part of our conversation at All Saints' through the end of the year and as we look toward the Annual Vestry meeting.
"Stewardship" in church-speak is, of course, a code word for "talking about money".  And this is an essential part of the discussion.  We live in a society where we rely on money to get things done.  It's hard to do ministry if you don't have heat, light, and toilet paper, not to mention paying staff and buying things like communion wine.
Budgeting for 2019 was a challenge because with less than a year of merged existence under our belts, we really didn't have enough information to make accurate predictions.  We chose to take a risk and increase our admin Jennifer's hours, knowing that to do so would be an investment in our ministries and communications.  We are seeing some very encouraging signs that people in the community are responding to our message of "Reconciling, Affirming, Rejoicing" and are finding a spiritual home at All Saints'!
We have just under three months to end 2019 in the black. The thought of closing a $20,000 deficit is daunting, but it's doable! (In my second year at my curacy parish, a church with weekly attendance slightly less than twice ours, we closed a budget gap of $50,000.)  If you have fallen behind on your usual contributions, please do your best to catch up; if you normally contribute via PAR but can put a little extra in the plate, please do; and if you are new to All Saints' and not yet in the habit of contributing to the support of this community, please consider this your invitation to do so!
For 2020, we are planning to return to a custom that used to prevail at both St. Andrew & St. Mark's and Church of the Resurrection, and invite members to submit pledge cards. This makes it much more straightforward to plan the budget, and allows us to know right from the beginning if we will be anticipating a surplus or a deficit.  Praying over and filling out a pledge card is also a great opportunity for each household to reflect on your situation, your priorities, and how you can support All Saints in 2020 and beyond.
Our readings for Thanksgiving emphasize the importance of giving the first fruits to God – of making giving one of your first considerations in your household budget, rather than just giving away whatever is left over (if anything is left over!).  They also discuss giving as the expression of gratitude, knowing that whatever we have comes from God, and therefore if we are grateful we will want to use our money and other resources in the service of God's purposes in the world.
All Saints is blessed with many extraordinarily active and committed members, and with new attendees who are just beginning to experience what it means to be part of this community.  Together, we make this place a lively and joyful center of life in Christ, a place worthy of our support through participation, leadership, and also financial commitment.  Some of us are already giving sacrificially, perhaps on quite slender budgets; but others have room to discern an increase in our level of support.
As we talk about stewardship for the rest of 2020 and beyond, we will talk about not only the nuts and bolts of parish finances, the support of ministries, and the importance of gratitude, but also the other ways our stewardship is lived out in our lives – in our use of time and talent, our caring for ourselves, each other, and the needy, and our concern for God's good creation.  Please join the conversation!